Tuesday, November 21, 2006
Nymphenburg Palace
Near Munich
Germany
Duke Ferdinand Maria presented his wife with this Palace. The queen named it Nymphenburg (Nymphs' Castle).
Posted by

André
at 23:12

Sunday, November 05, 2006
This is a magnificent moment captured in the Deutsches Museum.

Deutsches Museum
Munich
Germany

German composers have been giving an important contribute to the world cultural inheritance.

Everybody knows names like Johann Sebastian Bach, Georg Friedrich Händel, Ludwig Beethoven, Felix Mendelssohn-Bartholdy, Richard Wagner and Johannes Brahms.

This video was uploaded by me in YouTube. Google is the new owner of YouTube. They aim to organize the world's information. They are changing the world.
Posted by

André
at 10:50

Wednesday, November 01, 2006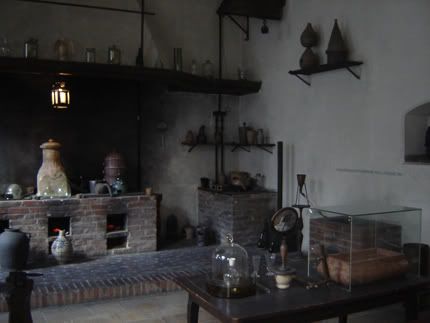 Lavoisier's Laboratory
Deutsches Museum
Munich
Germany
"Nothing is lost, nothing is created, everything is transformed."
Antoine Lavoisier, the father of modern chemistry.
Posted by

André
at 23:33